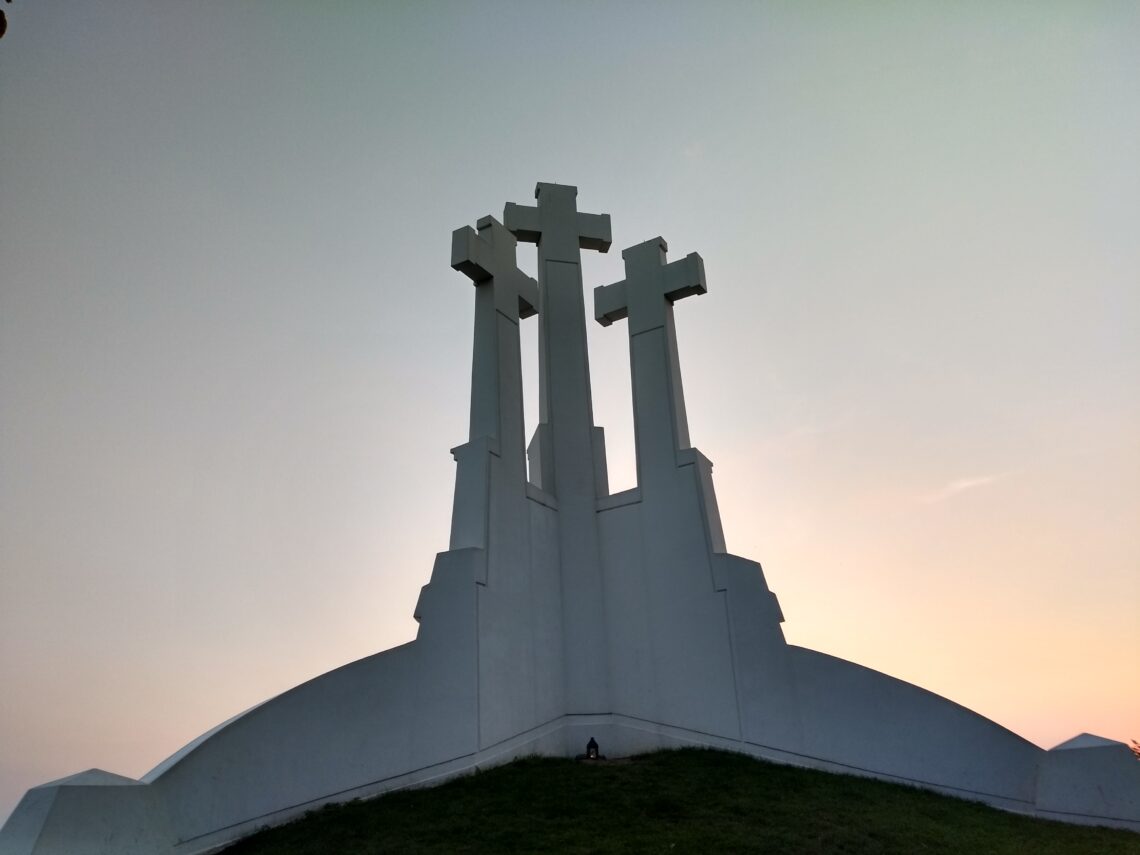 #8 Sonnenuntergang auf dem Berg der drei Kreuze / Sunset on the Hill of Three Crosses
Übrigens: Man braucht nicht alles. Anstatt Hausschuhe zu kaufen, habe ich gelernt, Flipflops mit Socken zu tragen. Es reicht ein Sonnenuntergang.
/
By the way, you don't need everything. Instead of buying slippers, I learned to wear flip-flops with socks. One sunset is enough.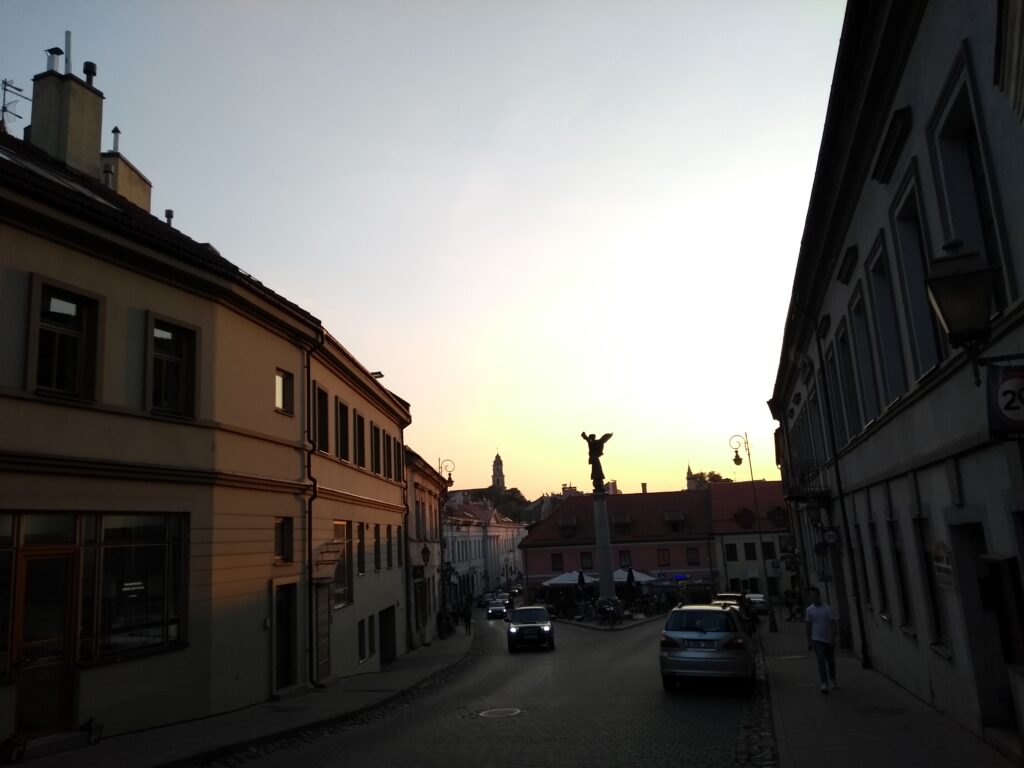 Als wir gestern um 19 Uhr losgingen, sah es so aus, als sei die Sonne schon untergegangen. Dabei war der Sonnenuntergang erst für 19:54 Uhr geplant.
/
When we left yesterday at 7 pm, it looked as if the sun had already set. Yet sunset was only scheduled for 7:54 pm.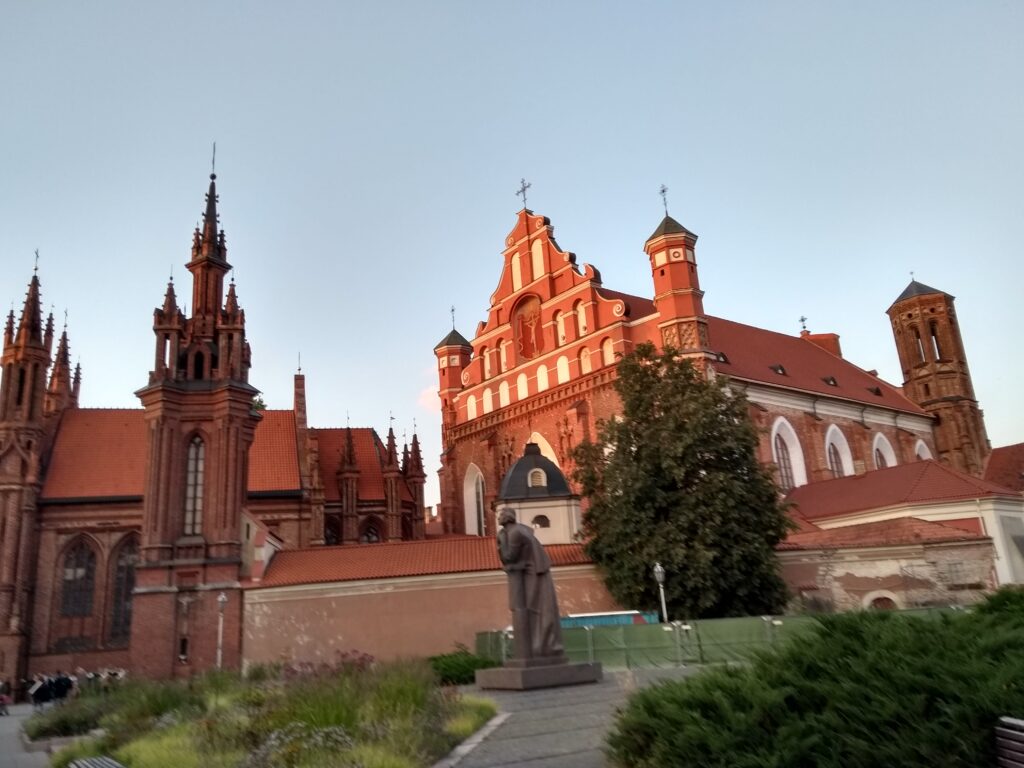 Wir kamen an dieser hübschen Kirche vorbei. Kamen in einen schönen Park und passierten einen Fluss:
/
We passed this pretty church. We entered a beautiful park and passed a river: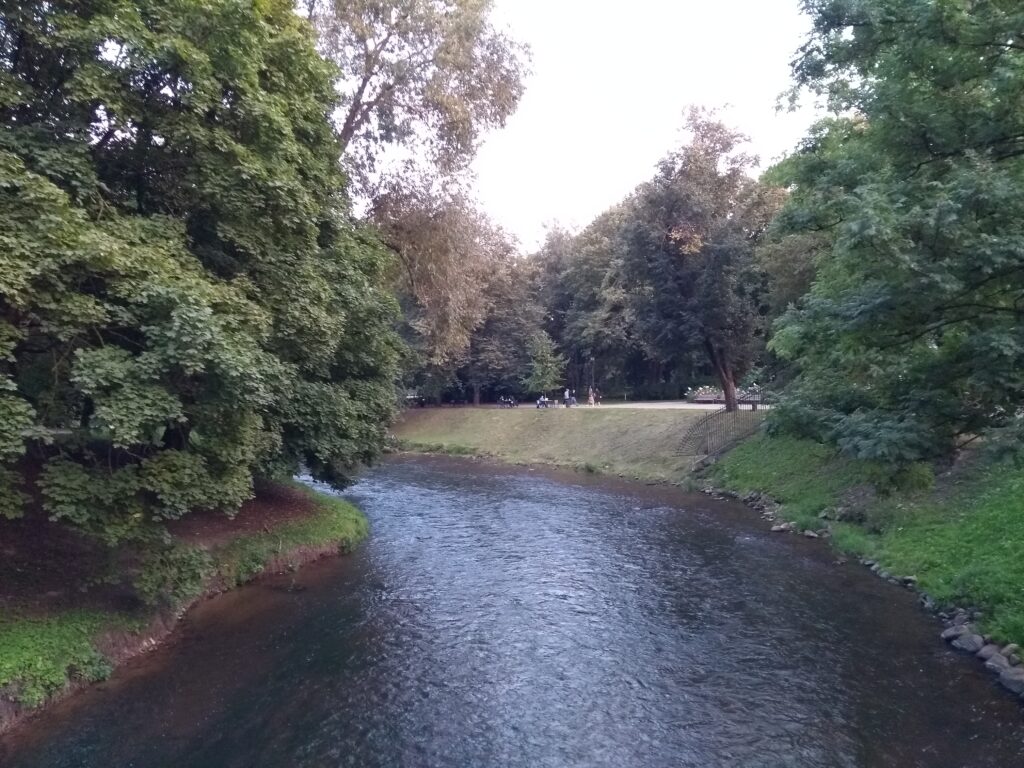 Und dann ging es aufwärts:
/
And then it went up: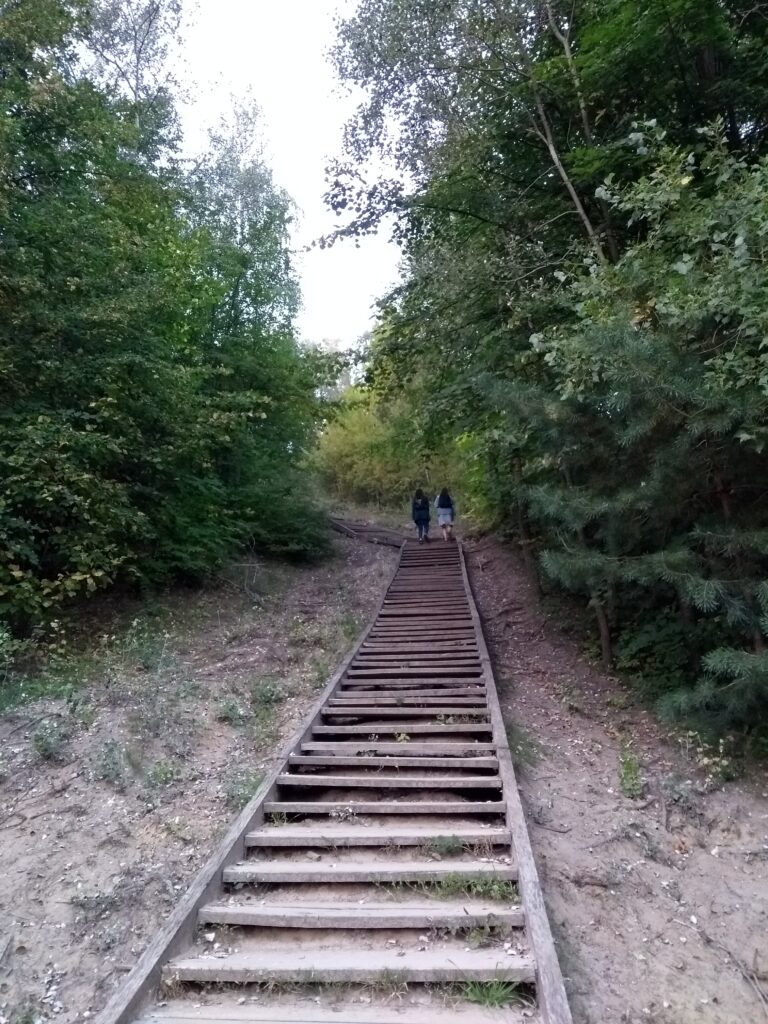 Nach zahllosen Stufen kamen die drei Kreuze in Sicht:
/
After countless steps, the three crosses came into view: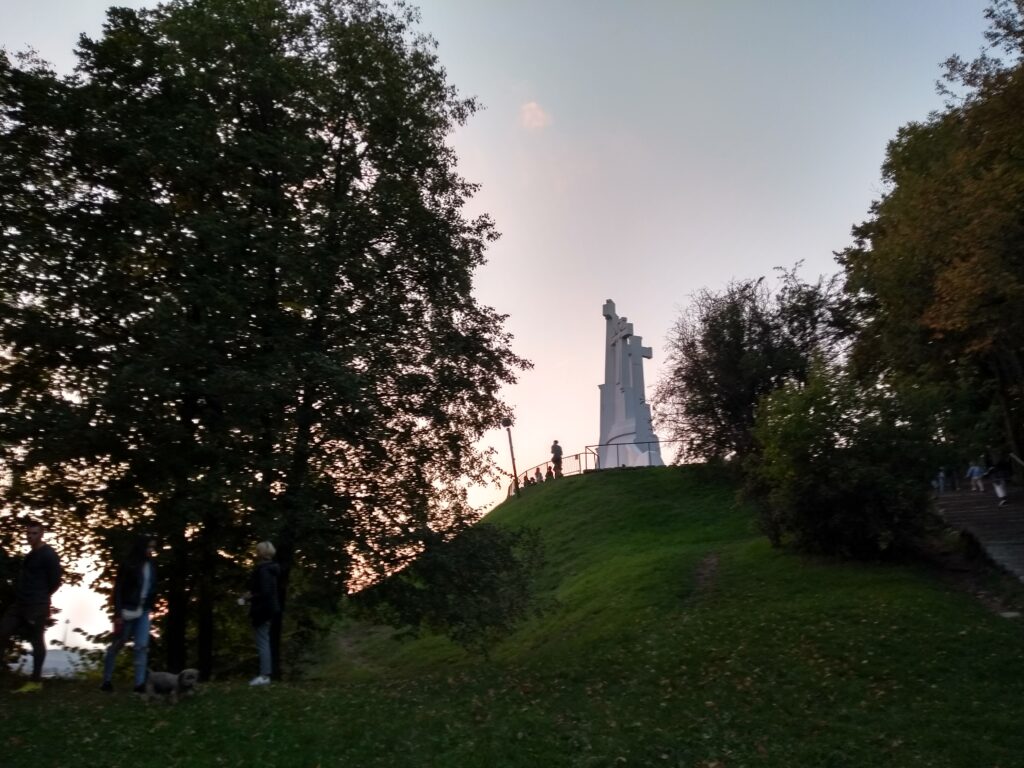 Und ganz oben sahen wir die Sonne:
/
And at the top we saw the sun: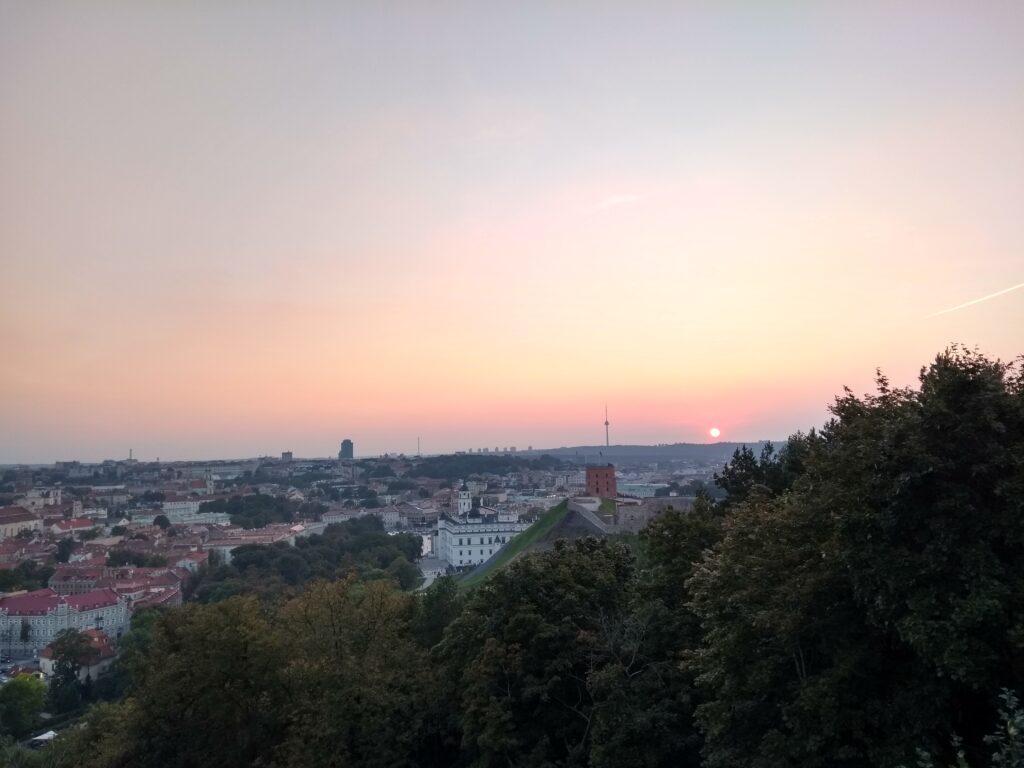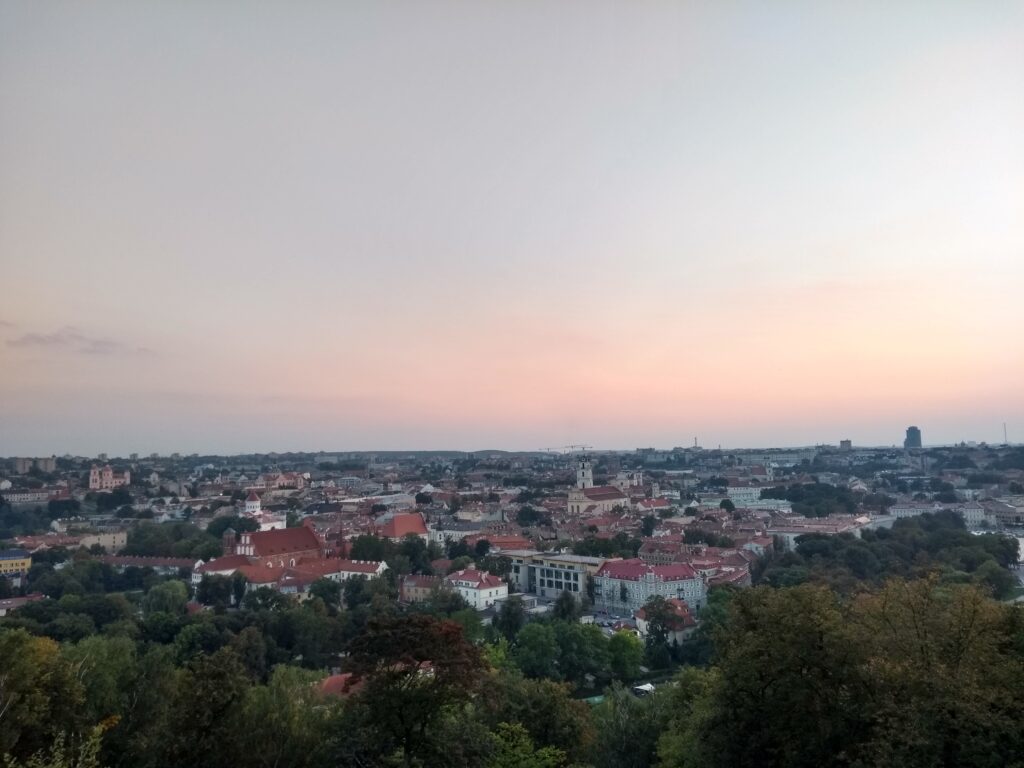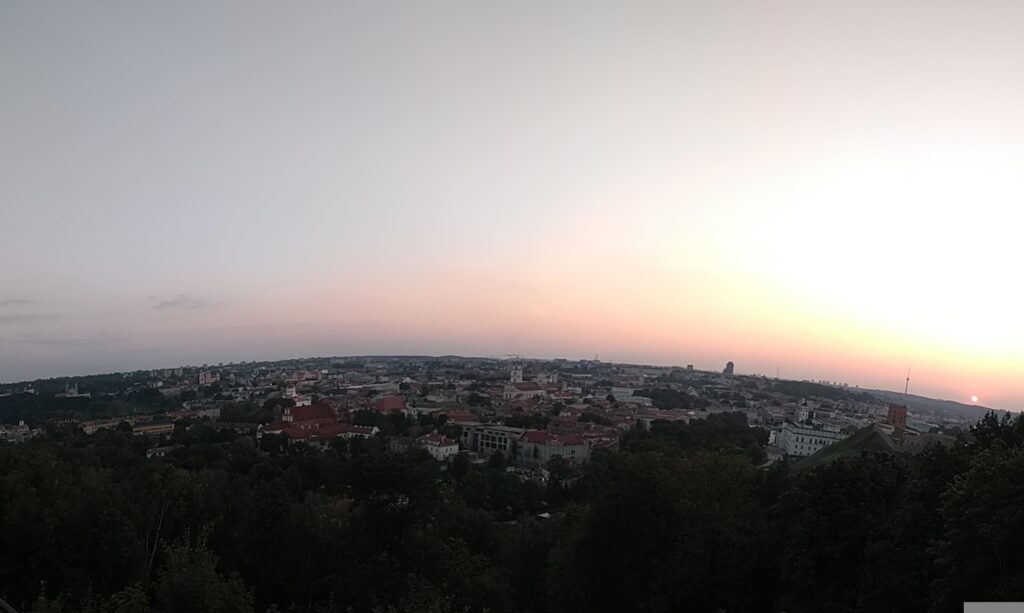 Zehn Minuten später begann die blaue Stunde. Der Park sah so schön aus!
/
Ten minutes later, the blue hour began. The park looked so beautiful!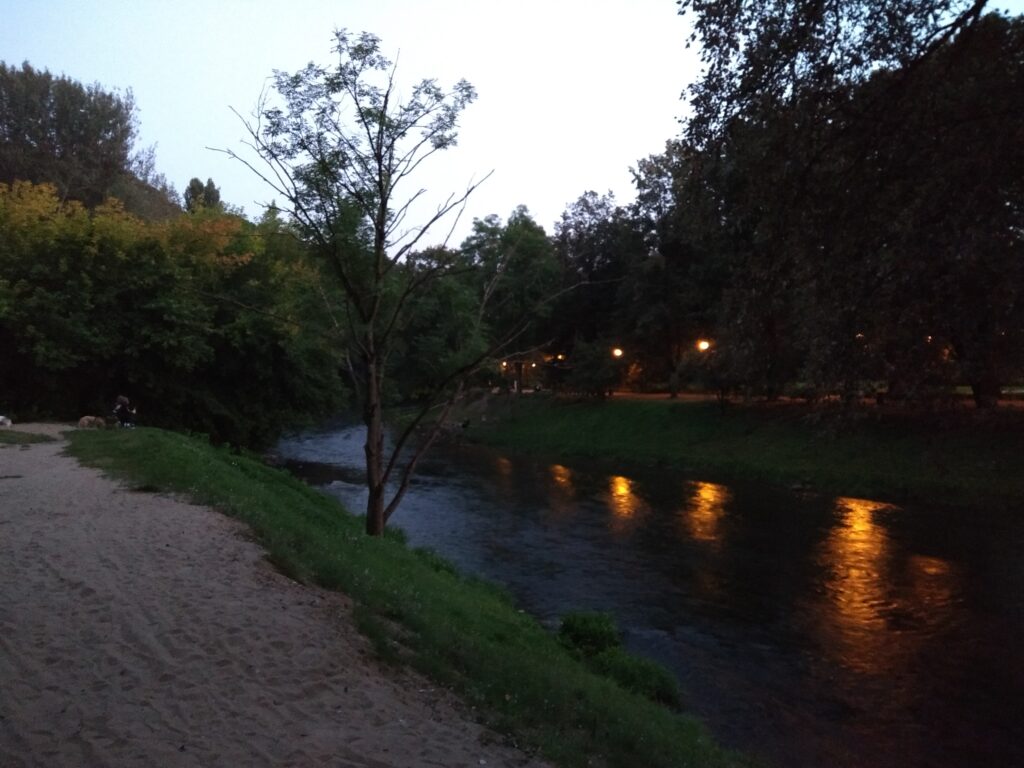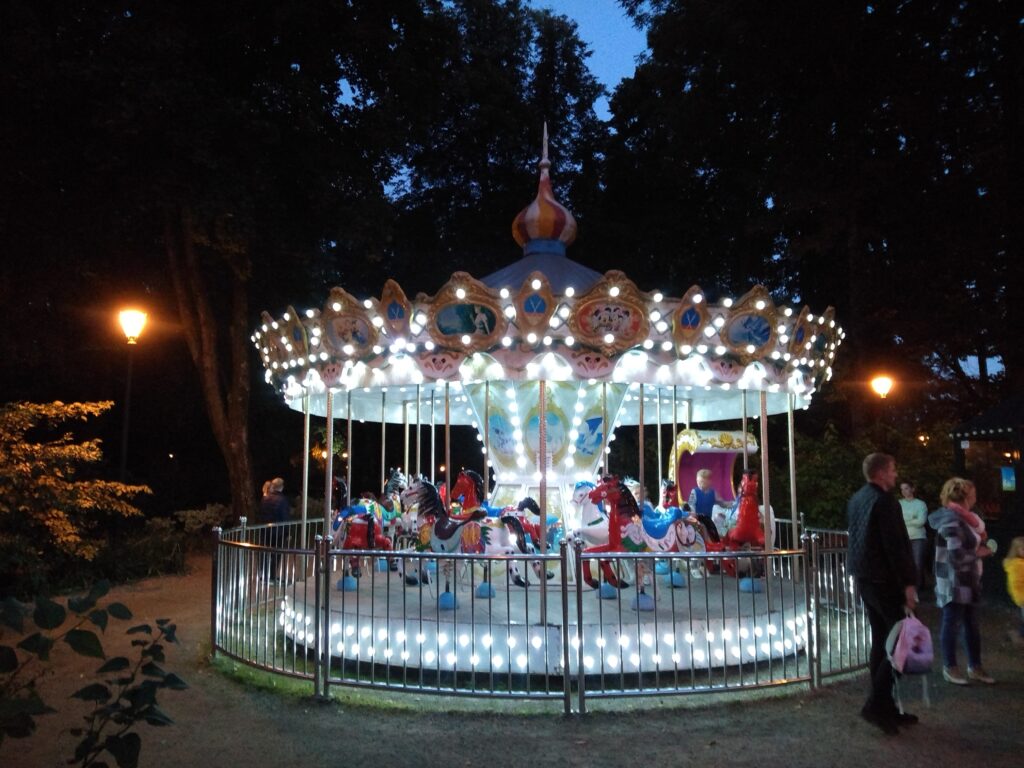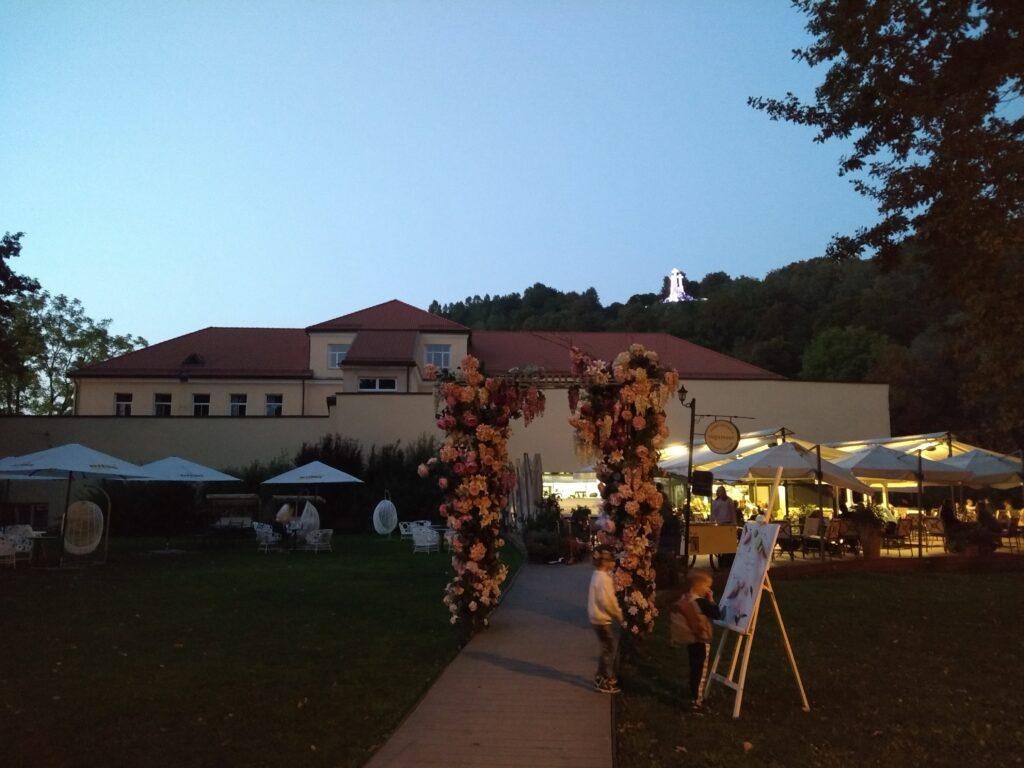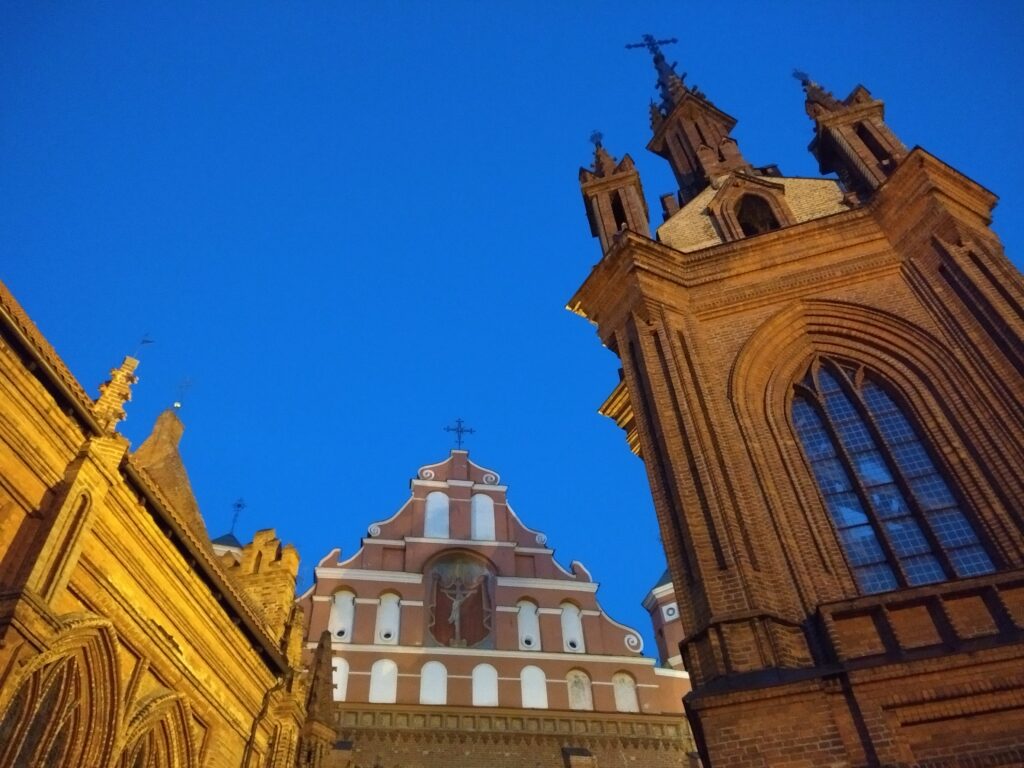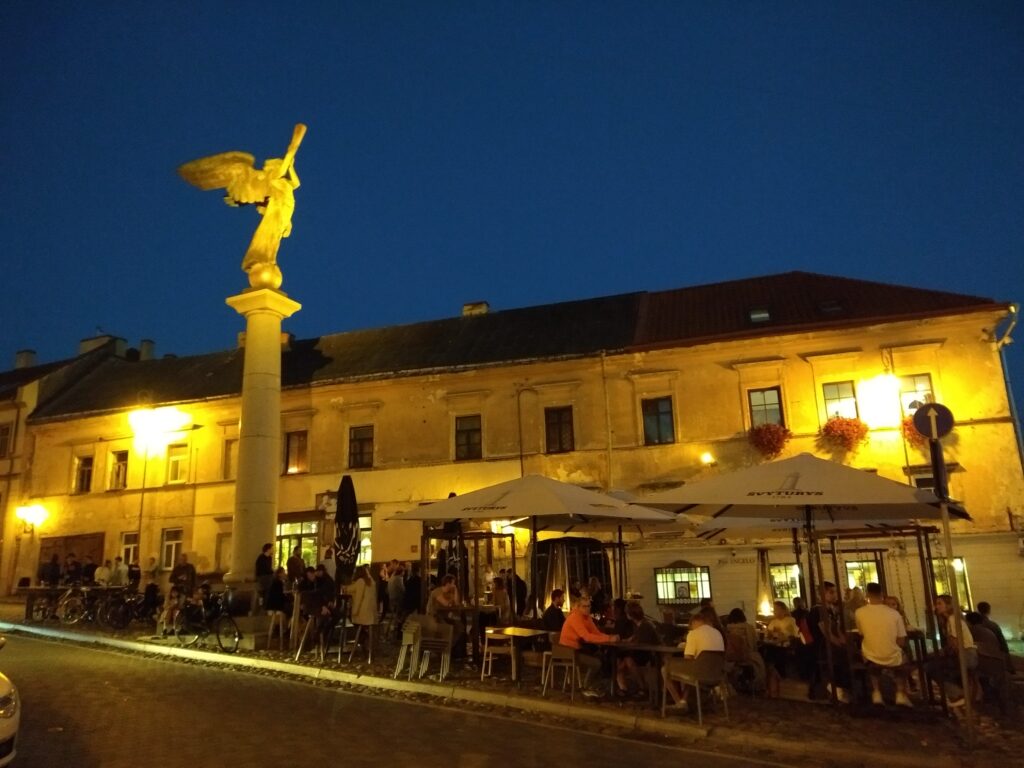 Himmlisch! / Heavenly!